DELWARE stands for: Do, Experience, Learn, WAR, Education.
Delware Trading aims to develop and sell "products with a story". Quality products from honest materials that matter! With an experienced history that has something to learn from.
Pure, robust and durable with a touch of nostalgia. In addition, our products are often connected to the history of the Second World War. So that we do not forget that freedom is n't free!
oere retro
Our Crew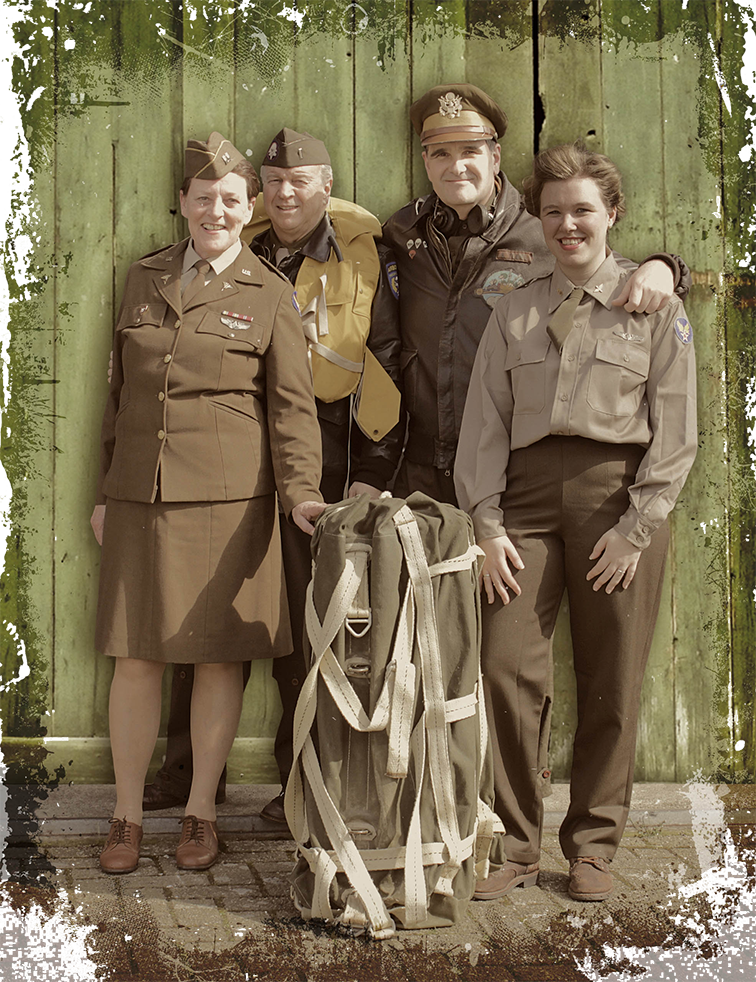 The complete Delware Crew: 
Standing from left to right:
Nicolette Mol: administratie & organisatie
Fred Scheurwater: CEO & WW2 101st Airborne
Bert de Jong: ontwerp & USAAF / RAF
Nadine de Jong: WAAC en damesuniformen, webshop
All our members are active reenactors WW2 US.
Delware Trading sells all kinds of beautiful vintage items from the period 1900 to 1960. Tough products with an industrial look and a military touch.

From our passion for nostalgia and living history we sell nice products that take you back in time. We pay attention to quality and sustainability for a fair selling price. You are therefore assured of the quality of all offered products.

Besides this online possibility to buy our products you are also welcome in our shop in Hardinxveld-Giessendam.
Shopping is a unique experience here, we promise!